Podcast: Play in new window | Download (52.6MB) | Embed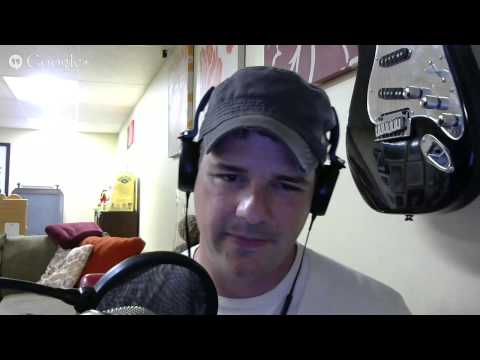 Get to know Adam Bash, who is creating a sci-fi horror comedy podcast called SAYER.
About Adam Bash
Adam was introduced to podcasting in 2008 and co-hosted a gaming podcast called Fall Damage. After the birth of his first child, he took a break from podcasting for a while.
When he was ready to return to podcasting, Adam knew he would have to switch formats to something that would fit better into his life, so he switched from an off-the-cuff talk format podcast with multiple co-hosts to a scripted drama podcast, primarily featuring his own voice. This has allowed him to produce the podcast around his busy schedule while also giving him the ability to perfect the dialogue.
About SAYER
SAYER is a dark comedy sci-fi podcast set on Earth's man-made second moon, Typhon.  The eponymous SAYER is a highly advanced, self-aware AI created to help acclimate residents to their new lives, and their new employment with Ærolith Dynamics.
SAYER incorporates influences from video games like Portal and first person shooters, classic radio shows like War of the Worlds with a hint of Welcome to Night Vale in order to bring a uniquely immersive experience.
Adam's favorite episode so far: Episode 6 – A Dreamless Sleep
SAYER Patreon Page
Highlights from the SAYER Patreon Page:
Incentives include PDF copies of episode scripts, thank you messages from SAYER himself, a thank you in the SAYER prequel comic, and more!
Milestones include a SAYER prequel comic (REACHED!), and a "resident of the month" program, where a different Patron will be celebrated each month!
Favorite Quote
"Words are sacred. They deserve respect. If you get the right ones, in the right order, you can nudge the world a little." – Tom Stoppard
Connect with Adam
Patreon | @theadambash | iamsayer.com
[end contact]