Podcast: Play in new window | Download (4.0MB) | Embed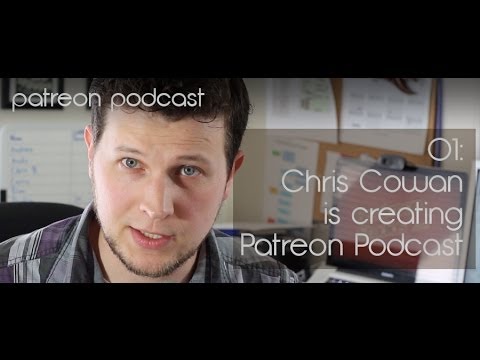 I just wanted to take a moment and introduce myself! I'm the host of Patreon Podcast, a podcast featuring conversations with Creators on Patreon.
About Chris
I'm a family man and podcaster. Some of my other podcasts include The Truth About Special Needs, a podcast about raising special needs kids, and Pop Mockers, a comedy pop culture podcast. I thrive on creativity and love connecting with other creative people!
Patreon Podcast
I started Patreon Podcast because I think Patreon is a great place for creative people to get together, find out what each other are doing and get support for their projects. Through Patreon Podcast, I hope to get to know some of these people a bit better, build community, and introduce their projects to a new audience.
My Patreon Page
There are a number of milestones and incentives available on my Patreon page, and I invite you to check that out if you're interested.
Connect with Chris
Patreon | @patreonpod | Facebook | YouTube   BreakroomStudios.com | MadCowan.com
[end contact]