Podcast: Play in new window | Download (40.5MB) | Embed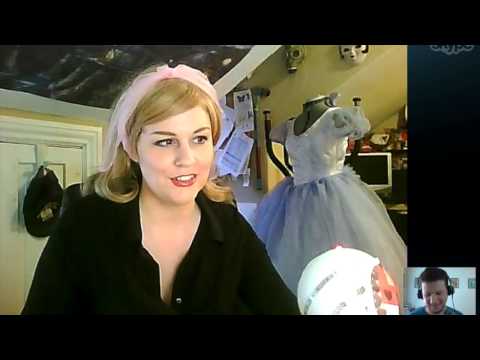 Get to know Marty, who is creating a blog, illustrations and videos about being a party princess!
About Marty
Marty is a comic book cartoonist, cosplayer, and all-around geek from Texas!
Her favorite blog post/illustration so far:
Being a Princess
Marty got started in the Party Princess business when her friend mentioned it to her. Since she was already a cosplayer, the job made sense. One day, she got the idea to start an Ask a Party Princess post in the forums at SomethingAwful.com [membership required], and started sharing stories, complete with illustrations! The post quickly went viral and started showing up in major media outlets like HuffPost.
She has since moved the discussion to her blog, How Wonderful!, where she posts stories, illustrations and videos!
Marty's Patreon Page
Highlights from the Party Princess' Patreon Page:
Incentives include answering viewer questions, exclusive video messages, and free customized princess videos!
Milestone goals include "Story With A Princess" videos, Fish Puppet fan mail, and Princess Music Video!
Supporting Marty will also allow her to make more unpaid appearances at charity events such as children's hospitals and Walk for Wishes.
Favorite Quote
Connect with Marty
Patreon | @AssassinSparkle | Facebook | Instagram  birthdaypartyprincess.tumblr.com | bizenghast.com
[end contact]